NSCA Garden Club
Many students participate in after-school activities to extend their learning opportunities and spend more time with friends during the day. The after-school garden club provides a great way for students to learn about gardening and gain hands-on experience growing their own food and tasting the fruits (and vegetables!) of their labor.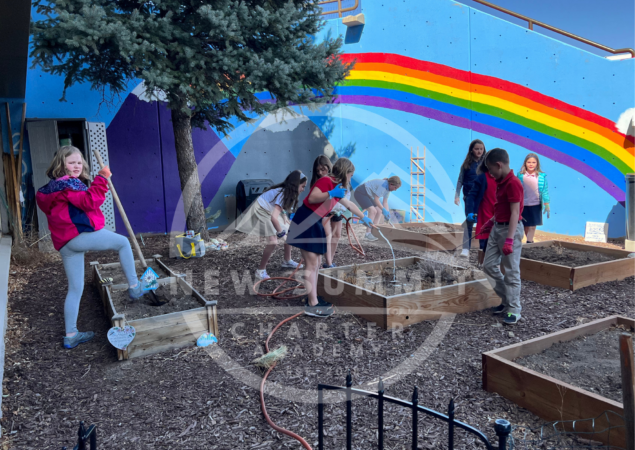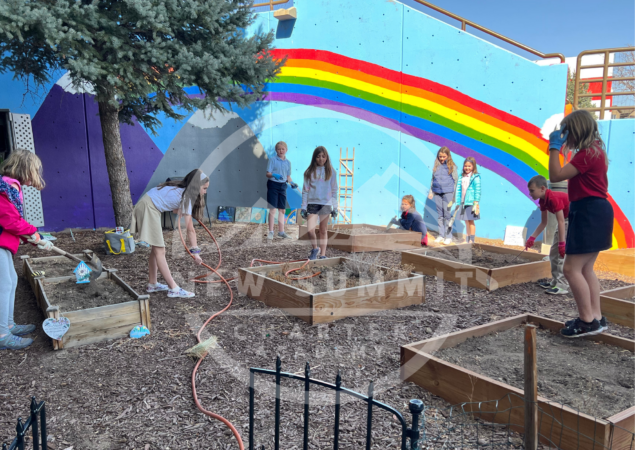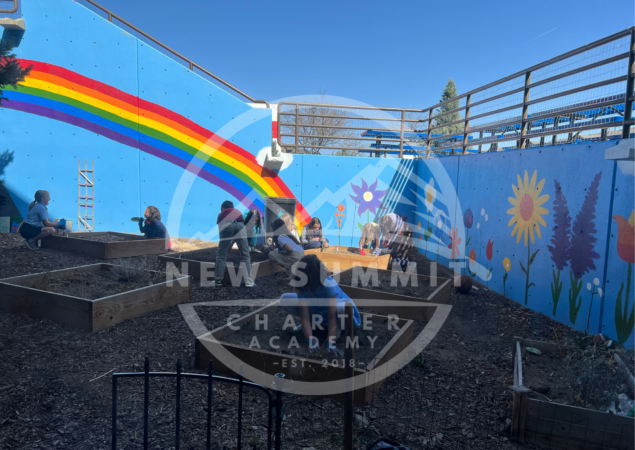 Landsharks Running Club
The Landsharks Running Club, is a Colorado Springs-based non-profit, that develops students in positive, safe, character-based programs for those in Kindergarten through 5th grade.
In the fall and winter, students focus on cross-country, and in the spring, students learn the fundamentals of track.  Summer and Winter Camps are offered.  Parents, teachers, and past Landsharks participants help lead and coach.
We offer a non-competitive youth program across the street at Ford Frick Park to introduce running to young athletes in a safe and fun environment. The focus is on self-improvement, being an encouraging teammate, and making new friends.
Middle School Chess Club
Experienced and new players are all welcome, and although you can bring your own chess set you do not need to.  Chess education has been shown to help students improve logic, math, and reading comprehension skills.  Students calculate options and evaluate consequences, learn to overcome obstacles, and practice visualization techniques to think ahead.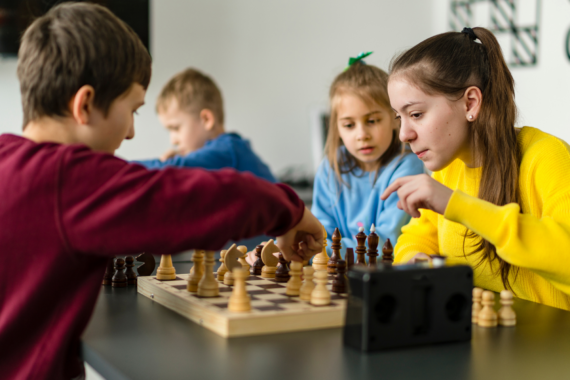 Animal Club
Animal Club covers topics such as safety around animals, responsible pet ownership, pet training, and so much more! Lessons are centered around respect for all living things and help develop core values such as responsibility and compassion.
In Our Future
With the completion of our new gymnasium, extracurricular activities will continue to grow.